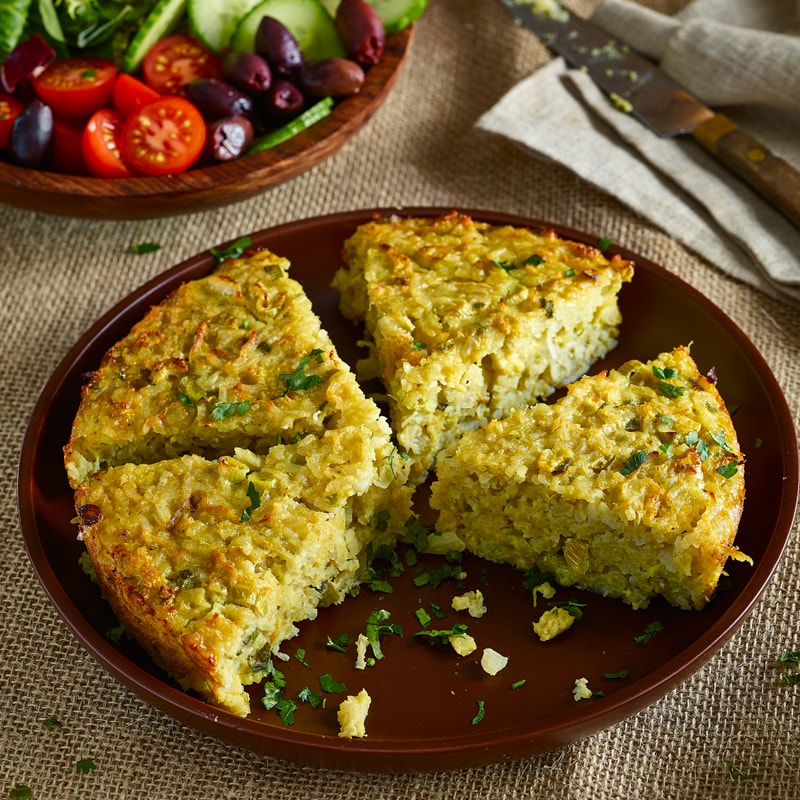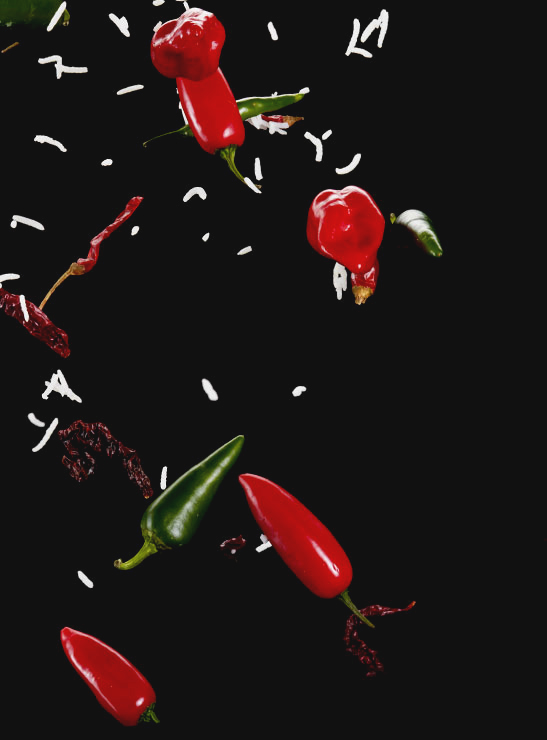 Thai Risotto Cake Recipe.
"We often have friends over for a lazy lunch and I want to offer them something unique and tasty to eat. This firm favourite tastes best when served with a big, fresh salad." - Veetee Member, Janet Rainey
You'll need...
—

1 tray Veetee Thai Jasmine Rice

—

2 tbsp cooking oil

—

2-4 tbsp Thai green curry paste (adjust according to desired heat)

—

1 pack of baby corn, halved lengthwise, cut into half inch pieces

—

½ small head of white cabbage, shredded

—

1 cup vegetable stock

—

1 bunch of scallions, cut into half inch pieces

—

2 large eggs, beaten

—

¼ can of coconut milk

—

Salt and pepper to taste
The how...
Preheat the oven to 350ºF.
Heat the oil in a pan and quickly fry the curry paste for 2 minutes without browning.
Add the baby corn and cabbage, cook for a further 2-3 minutes until they begin to soften.
Pour in the stock, bring to the boil, add the Veetee Thai Jasmine Rice and cook until it begins to resemble a risotto consistency.
Remove from the heat and allow to cool slightly for approx 5 minutes. Stir in the remaining ingredients and season to taste.
Transfer the mixture into a greased cake tin or a high sided quiche dish and bake in the oven for 40-45 minutes or until it has firmly set and the top has browned.
Remove from the oven, cut into wedges and serve immediately.