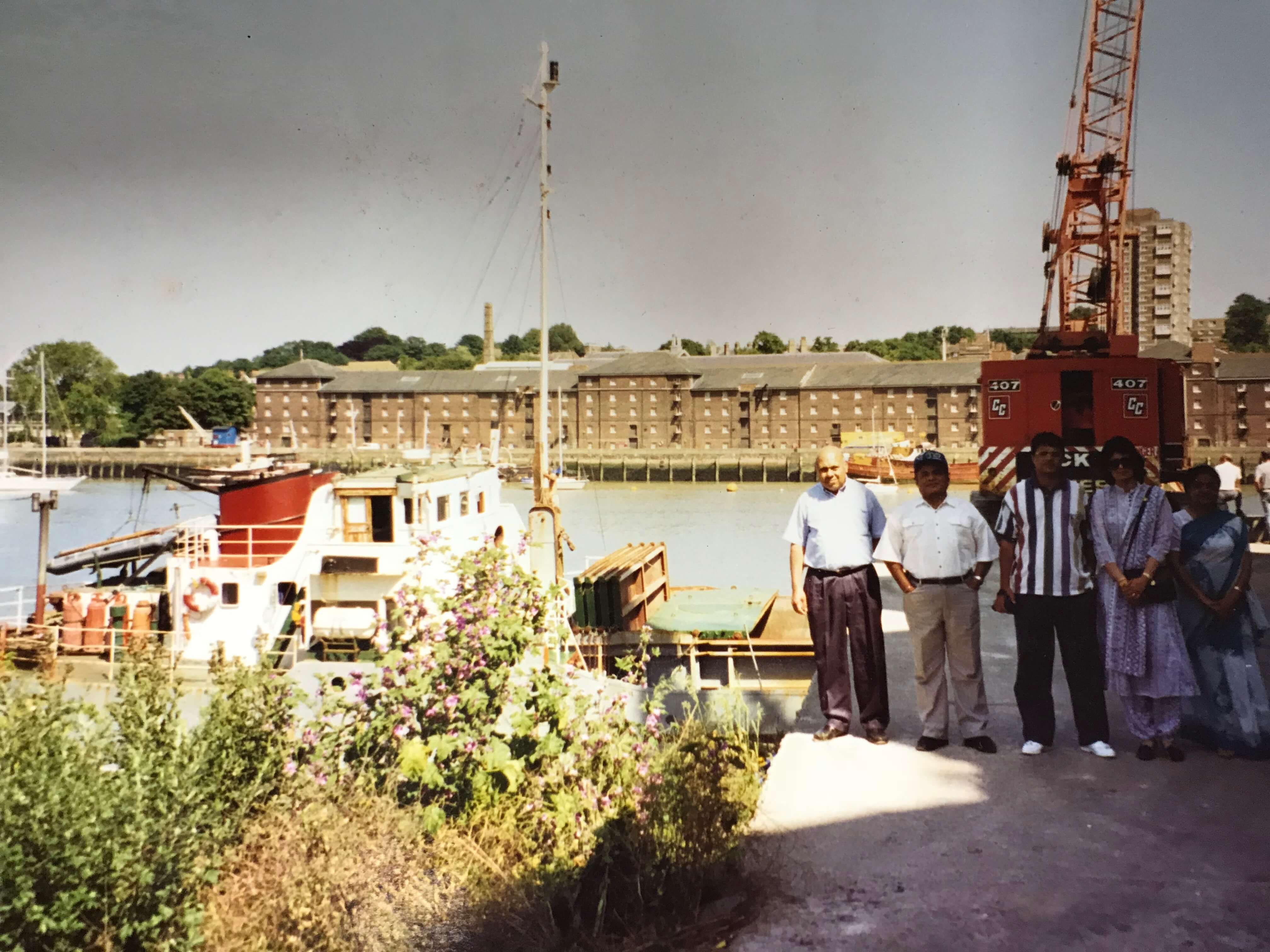 The pride and joy of the Varma family since 1987.
Who we are
It's our mission to turn rice doubters into believers. We're raising the rice bar, because there's so much more to experience than people realise.
We've worked tirelessly for more than 30 years to find new ways to bring you the best home cooked rice. Rice that sings, rice that dances, rice that fuses texture and flavour together with every forkful.
Here's how we got there.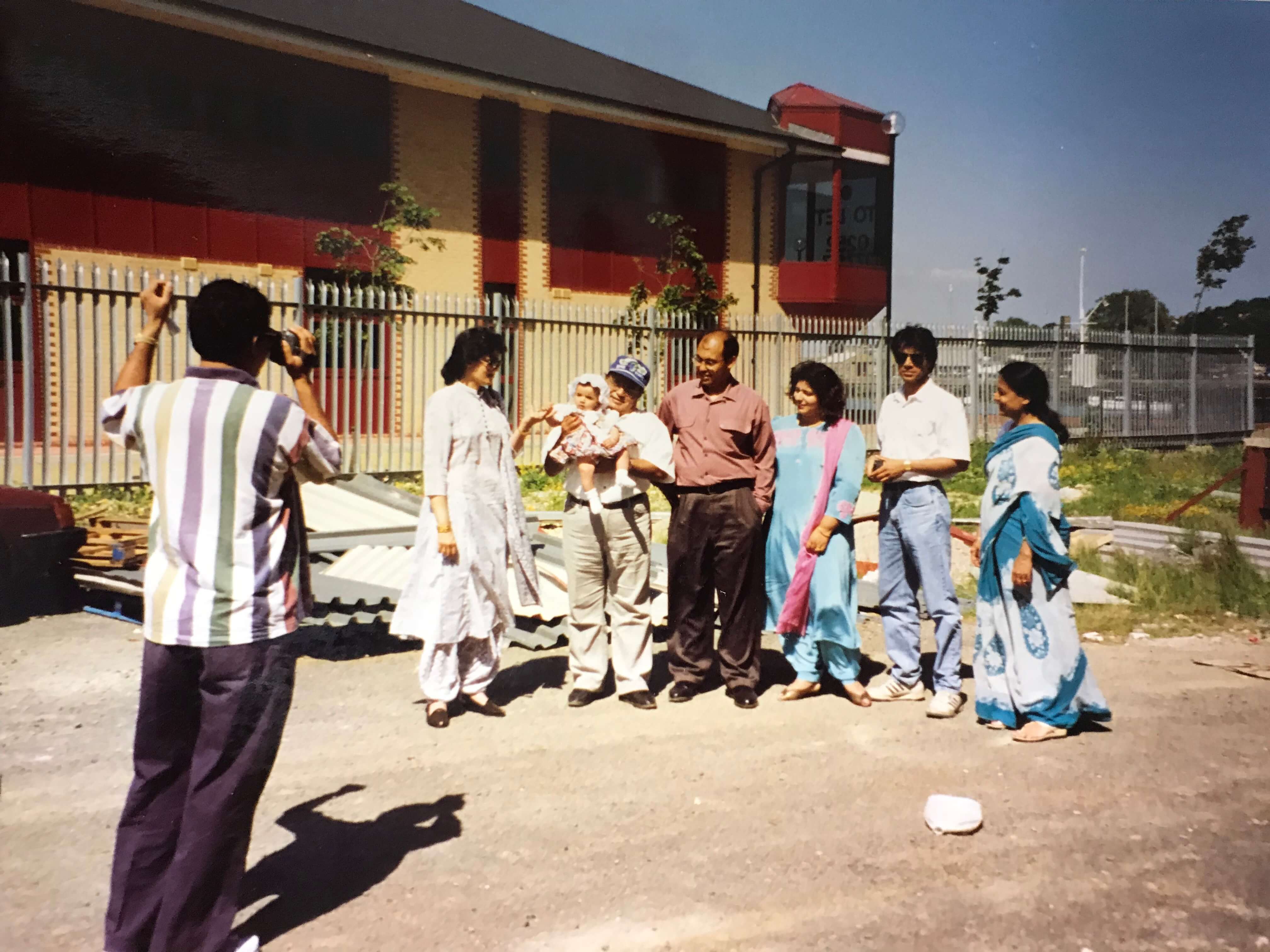 How it started
Like all the best stories, Veetee's starts with love—when young Moni Varma touched down in Malawi with his new wife to build a career in the steel industry. He was keen to distinguish himself as a civil engineer, but his wife didn't settle and longed for life in the UK. An ultimatum quickly followed.
"The choice was Africa or my wife. Of course, I chose the woman I love. We moved to the UK and I set about scoping markets to start a business."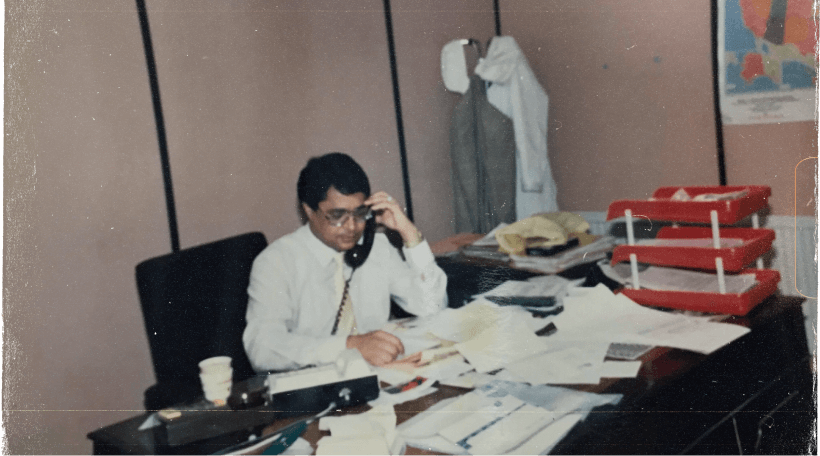 Veetee Rice was born in a little two-silo rice mill in Perivale, north-west London in 1987. Inspired by family-run rice farms in India, Moni had the ambition to bring the finest rice from around the world to the UK.
Back then, milling capacity was a modest 15,000 tonnes per annum. Veetee quickly outgrew this and before long they were on the move to a new home in Rochester, Kent. Around this time they built a sister factory in India so the ever-expanding Veetee family had a place in the home of rice too.
How we grew
By 2001, Veetee had become one of the largest rice suppliers to the UK retail market, but Moni was not done. His dream was to see the best home cooked rice in every home in the UK.
"I wanted to create heat-and-eat rice as close to home cooking as possible, because I believe everyone deserves good rice. But not many people know how to cook it properly, so it had to be easy, fluffy and delicious."
To make this a reality Moni established Veetee Foods Ltd in 2005. He put his heart, soul and personal funds into developing a breakthrough process to manufacture steam-filtered microwave rice. 
Moni and his daughter set off on a voyage of discovery to find the formula for perfectly fluffy microwave rice. He knew a version of this existed in Japan, but he also knew he could do it better. With relentless determination, unwavering belief and many failed experiments, they finally cracked it. And so began the next phase of Veetee's rice journey.
"For me, there's no such thing as "I'm not going to make it". If I'm going to do it, I'm going to do it properly and create the best experience possible."
Over the following years, Veetee's award count grew as rapidly as their business thanks to their pioneering new products. And by the early 2010s, they were one of the fastest expanding companies in the UK. 
Never one to rest on his laurels, Moni—now joined by his son, Rajiv—knew there was still more work to do.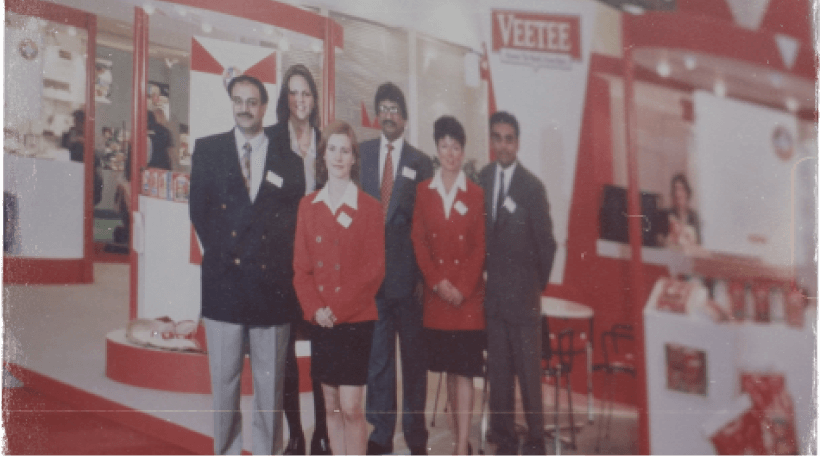 Where we're going
When asked about their proudest moment with Veetee, Moni and Rajiv's answer is always "that's still to come". Driven by an insatiable desire to take rice where it's never been before, they keep pushing boundaries in pursuit of perfection. 
Veetee boasts an ever-expanding line of evolutionary products. But this is not growth for growth's sake. It's driven by people—what they need and how their lives could be made easier.
"I'm always on the side of people. Always listening and thinking about how to solve problems and create the best products for them. That's what keeps me excited and keeps me going."
This concern has been at the heart of everything Veetee has done for the last three decades, and guides their plans for the future too. Forever family-owned, daring to dream and always championing rice as a food that belongs at the centre of the plate.