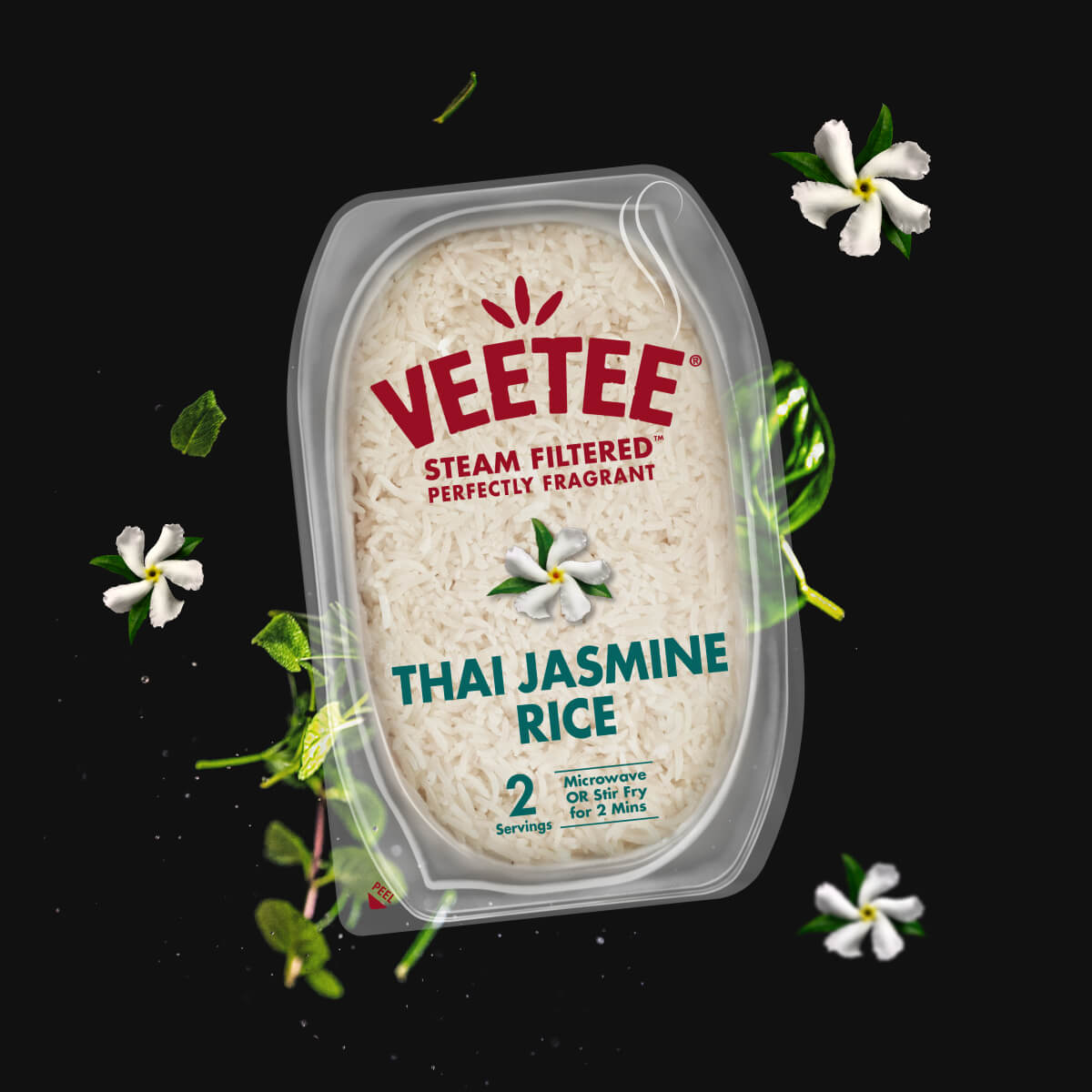 Rice Trays
Thai Jasmine.
Uniquely Steam Filtered for fluffiness

Just 60 seconds cook time, microwave or stir fry

Veetee trays are widely recycled
Veetee microwave rice trays are miraculous. From our 10-stage filtering process ensuring we use only the finest quality grains, to our unique steam filtered™ manufacturing giving you the confidence of convenient, perfectly fluffy rice every time.

Our tantalising Thai Jasmine rice is aromatic, with slender grains ensuring fluffiness. This delicious rice will be the centre of attention amongst Chinese and South East Asian dishes.

Whether you're preparing a scratch-cooked masterpiece or raiding the cupboard for a quick and tasty work-from-home snack, there's a delicious Veetee tray for you.

Steamed Thai Jasmine Rice (98%), Sunflower Oil, Acidity Regulator: Glucono Delta Lactone
Pierce film several times. Heat on full 800-W for 1 minute a tray or 2 minutes for 2 trays. Peel back film, fluff rice in tray. (Microwave ovens vary, adjust time accordingly). Altneratively stir-fry each portion for 1 minute in a little vegetable oil.
Steamed, Not Boiled
Tasty Goodness
Over 5 Varieties
Perfectly Fluffy Rice