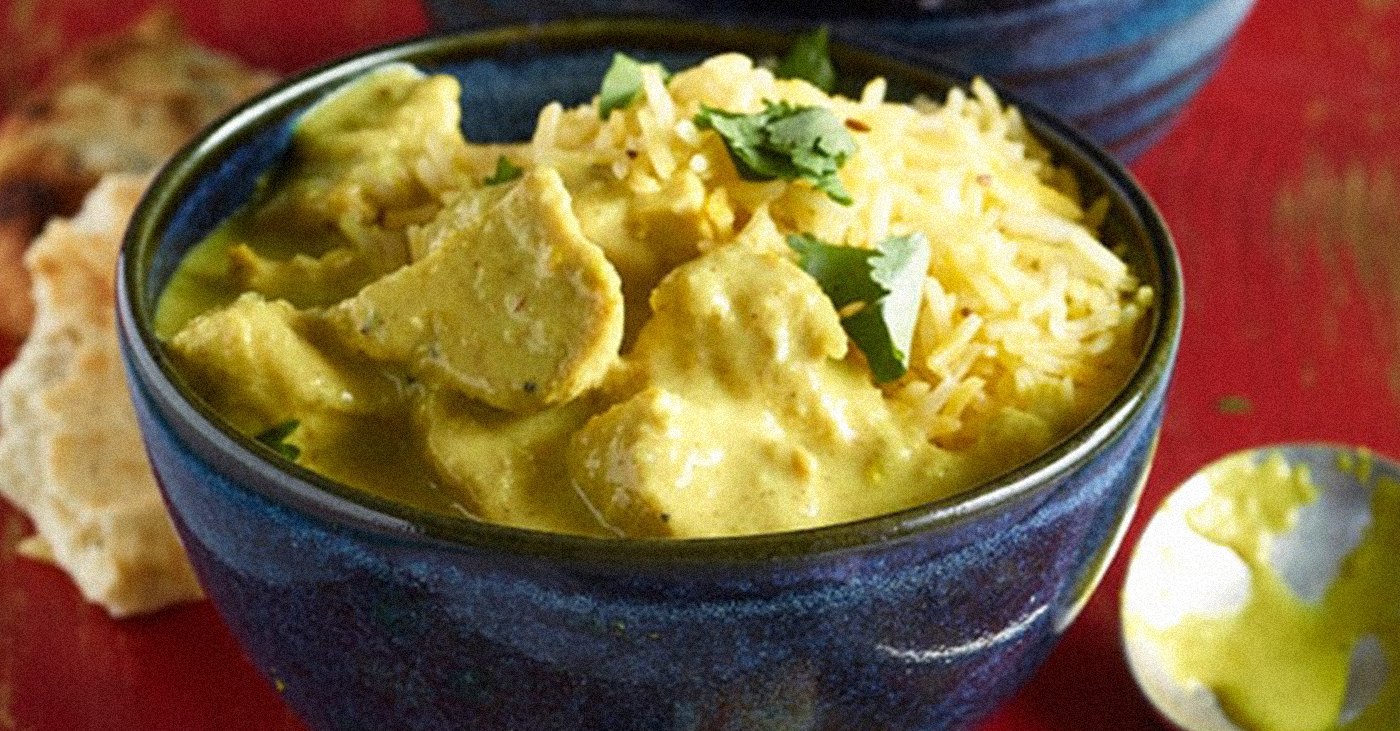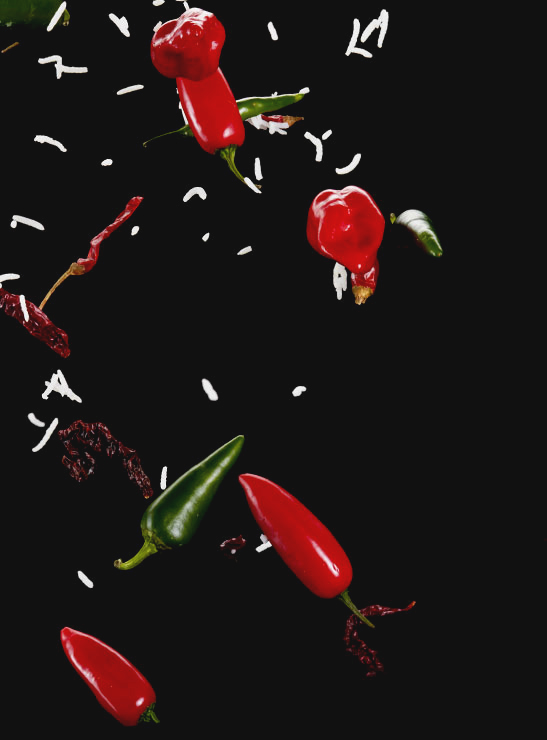 Creamy Chicken Korma Recipe.
Our Creamy Chicken Korma is perfect with some warm fluffy naan bread to mop up the sauce, yum! Soy curls are an ideal vegetarian option for this recipe.
You'll need...
—

1 tray Veetee Basmati Rice

—

4 skinless chicken breasts, diced

—

Salt & pepper

—

1 ¼ cup low fat natural yogurt

—

1 tbsp sunflower oil

—

2 onions, chopped

—

4 garlic cloves, crushed

—

2 tsp ginger purée

—

1 green chili, deseeded and finely chopped

—

1 bay leaf

—

12 cardamom pod seeds, crushed

—

1 tbsp ground cilantro

—

1 tsp turmeric

—

2 tbsp plain flour

—

⅔ cup water

—

¾ cup coconut milk

—

2 tsp sugar

—

3 tbsp heavy cream

—

2 tbsp roughly chopped cilantro
The how...
Place the chicken into a glass bowl, seasoning to taste with salt and black pepper.
Mix in the yogurt, cover and marinate for a minimum of 30 minutes or up to 6 hours in the fridge.
Heat the oil in a large non-stick pan and add the onions, garlic, ginger, and green chili, if using.
Sweat under a lid, stirring occasionally for 5-6 minutes or until the onions are soft and translucent.
Add the bay leaf, cardamom seeds, cilantro, and turmeric, cook for 2 minutes over low heat.
Stir in the flour and cook for a further 2 minutes.
Slowly add the water, stirring continuously until smooth.
Mix in the coconut milk and caster sugar, stirring regularly for 5 minutes, then remove from the heat, take out the bay leaf, and blend until creamy.
Return the sauce to the heat, add the drained chicken pieces and a little more water if the sauce is too thick.
Simmer for about 10 minutes until the chicken is cooked through, stirring regularly to prevent sticking.
Meanwhile, heat the Veetee Basmati Rice as per pack instructions and serve topped with the Korma.