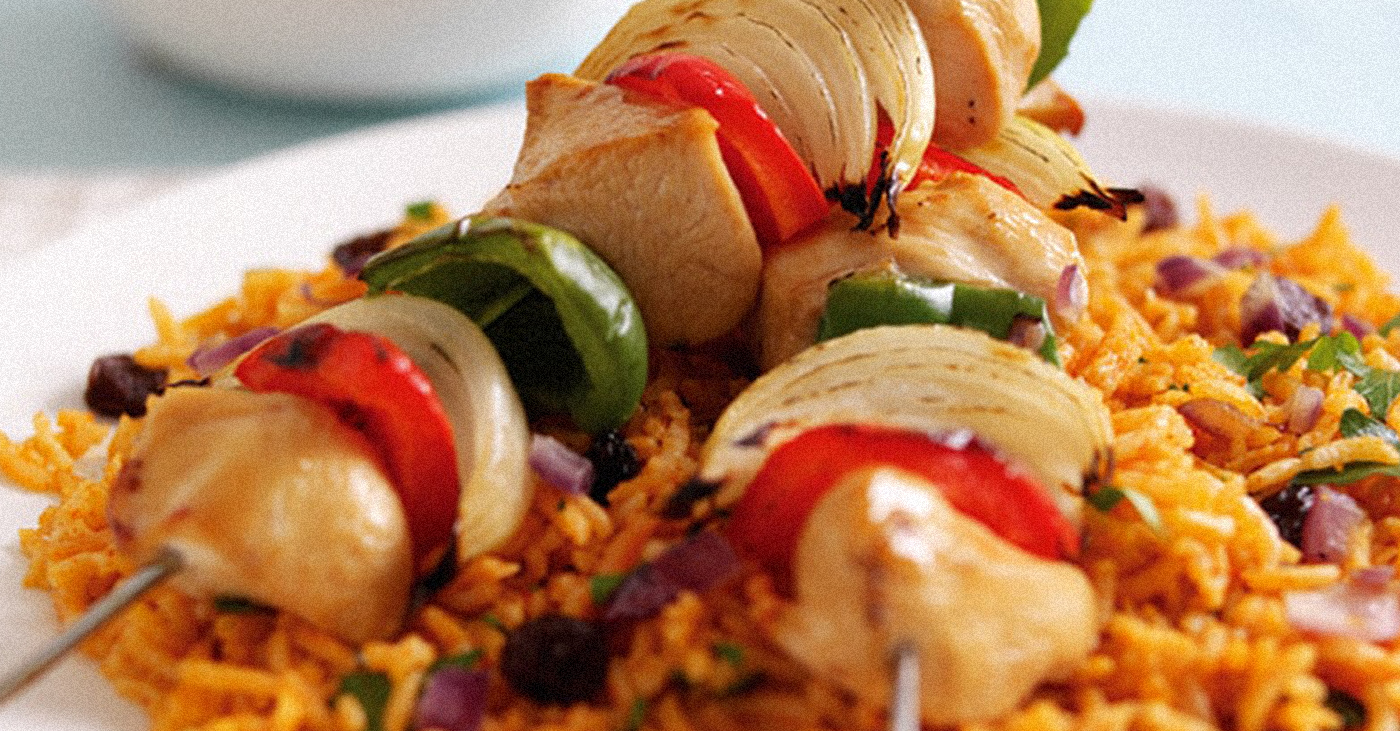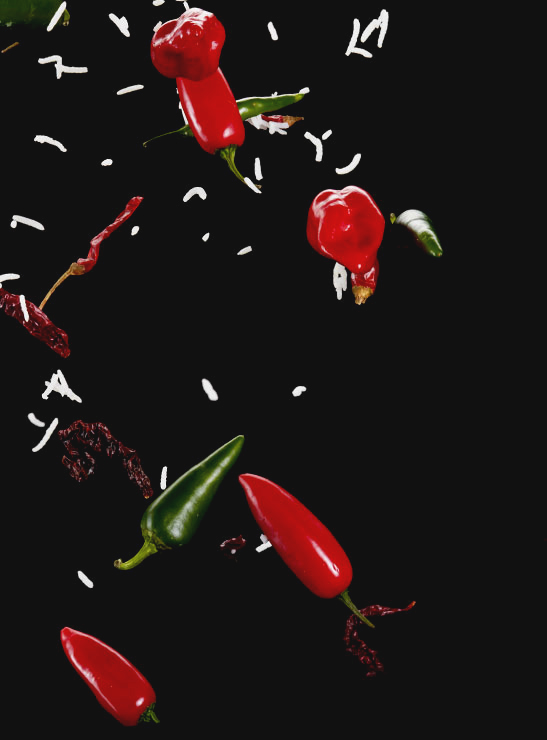 Chicken Kebabs with Rice Recipe.
Deliciously easy chicken kebabs, which are a winner all year round. For a vegetarian kebab option, try using marinated tofu or tempeh.
You'll need...
—

2 trays Veetee Basmati Rice

—

2 tbsp light soy sauce

—

1 tbsp white wine vinegar

—

1 tbsp oyster sauce

—

1 lb chicken breast, cubed

—

1 small red pepper, deseeded and chopped

—

1 green pepper, deseeded and chopped

—

1 onion, cut into wedges

—

2 tbsp olive oil

—

1 small red onion, finely chopped

—

2 tbsp raisins

—

Freshly chopped parsley

—

Lemon juice to taste
The how...
Mix together the soy sauce, vinegar, and oyster sauce in a bowl.
Add the chicken, cover and marinate for at least 1 hour, stirring occasionally.
Thread the chicken pieces on to 8 skewers with alternating pieces of red and green peppers and onion.
Brush the kebabs with oil, place under the grill or on a BBQ, turning frequently for 12-15 minutes, until cooked through.
Meanwhile, heat the remaining oil in a saucepan, add the red onion and cook for 3-5 minutes until soft.
Add the rice together with the raisins and cook for 2 minutes or until heated through.
Mix in the chopped parsley into the rice mixture and add a little lemon juice to taste.
Serve the rice with the kebabs.