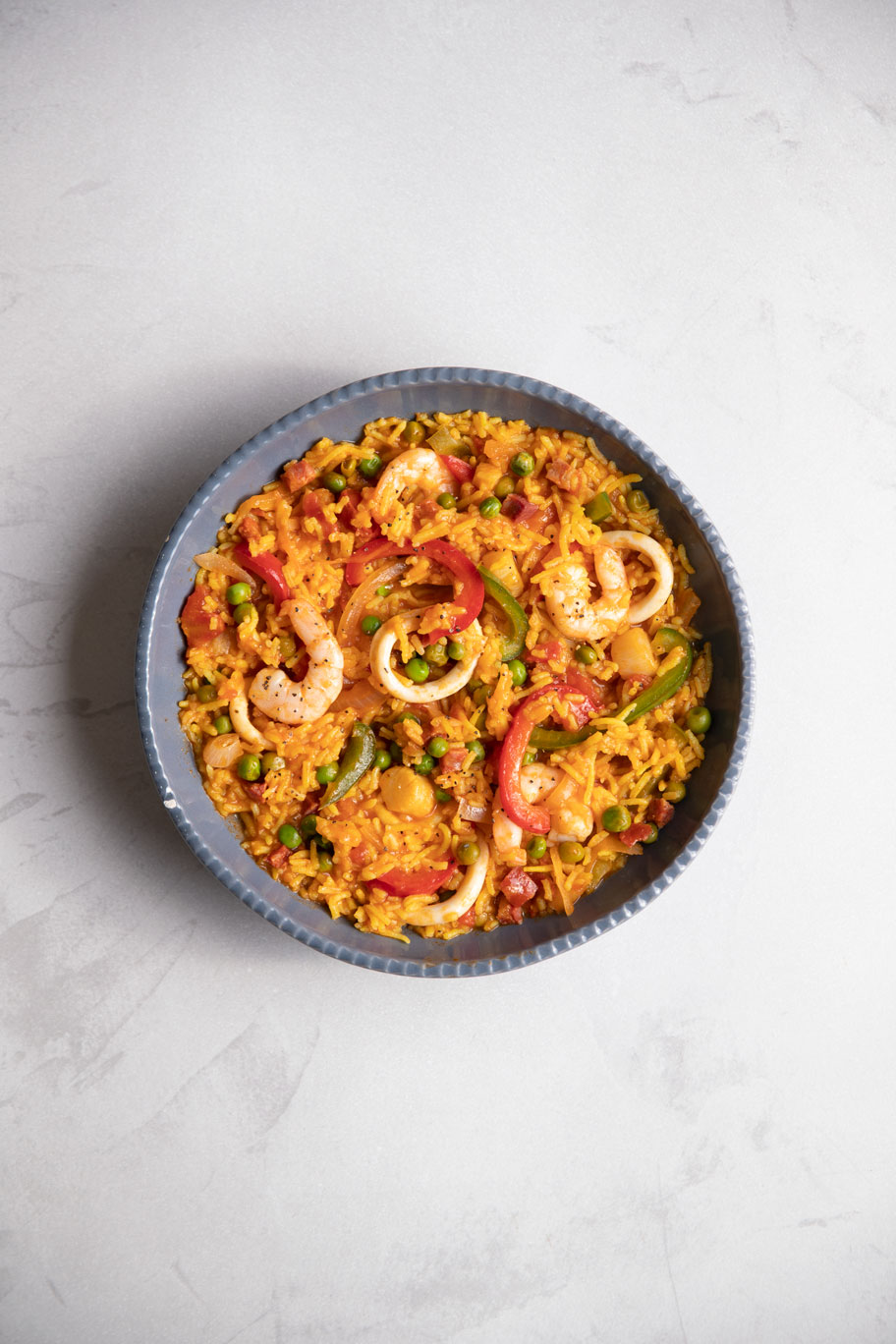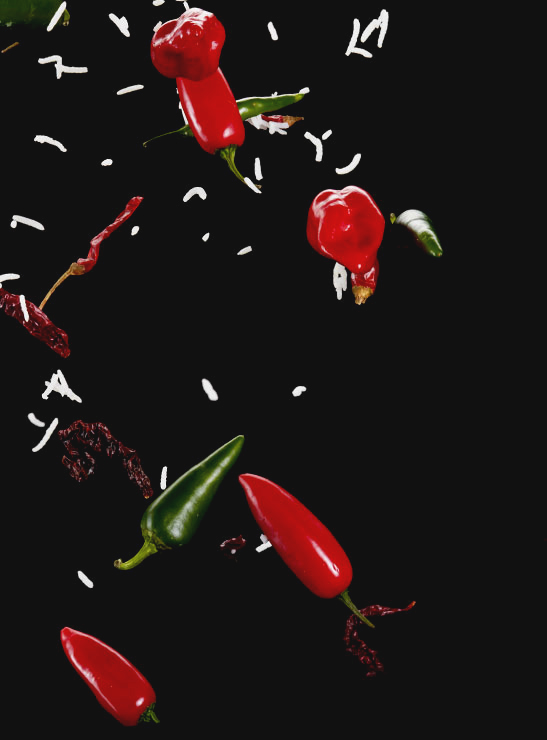 Speedy Seafood Paella Recipe.
Paella can be tricky to cook but this dish is made simple by using Veetee Heat & Eat Rice. Ready in just 25 minutes this Speedy Paella is the perfect meal. Replace the seafood elements with vegetarian options like soy curls or simply leave out for a plant-based meal.
You'll need...
—

1 tray Veetee Long Grain Rice

—

1 tbsp olive oil

—

1 medium onion, thinly sliced

—

½ cup frozen peas

—

1 green pepper, deseeded and finely chopped

—

1 red pepper, deseeded and sliced

—

4 oz chorizo sausage, cubed

—

3 garlic cloves, crushed

—

1 ¼ cup chopped tomatoes

—

2 cups mixed seafood (any combination of fish, shrimp, squid and mussels)

—

5 ¼ oz fish stock or water

—

3 ½ oz white wine
The how...
Heat the oil in a deep pan. Add the onion, peas, peppers and chorizo and cook for 2 minutes.
Stir in the garlic and tomatoes, cook for another 3 minutes. Add the fish stock and white wine, simmer for 6 minutes. Add the seafood, simmer for a further 4 minutes or until the liquid has been absorbed.
Stir in the rice, then cook for 3-4 minutes or until heated through. Serve immediately.