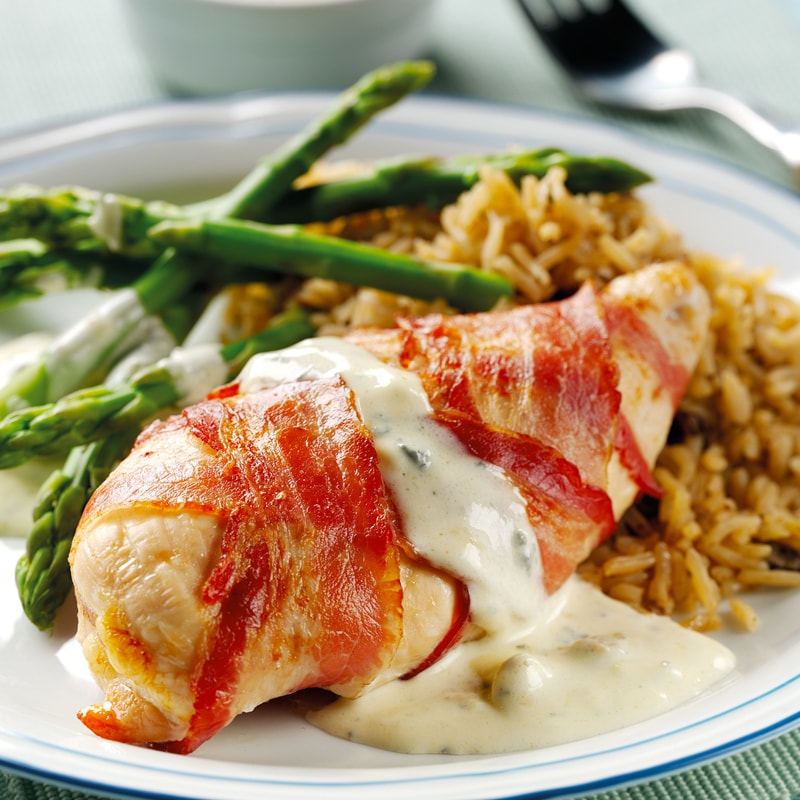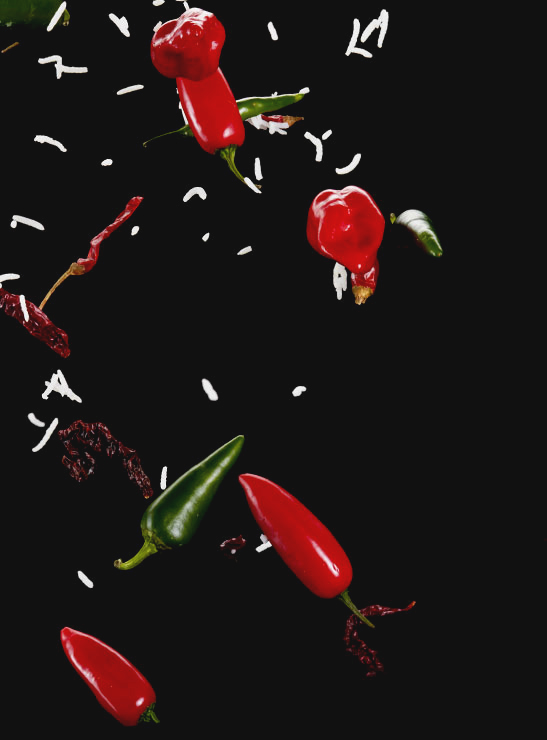 Creamy Pancetta Chicken Recipe.
A deliciously creamy pancetta chicken dish is perfect for an evening meal. This tasty, perfectly balanced meal is full of lean protein and greens. It's simple to make, and goes perfectly with our Veetee Rice. Wrapping chicken breasts with pancetta not only adds flavor to the dish, but also keeps chicken deliciously moist and tender. Tofu wrapped in a plant-based bacon alternative works as well!
You'll need...
—

1 tray Veetee Long Grain Rice

—

2 chicken breasts, skinless & boneless

—

8 pancetta slices

—

4 ½ oz heavy cream

—

½ cup blue cheese

—

Seasoning, to taste

—

Green vegetables, to serve on the side
The how...
Preheat the oven to 350°F.
Put the chicken breasts in a baking dish and wrap each breast with 4 slices of pancetta, season, then place in the oven for 40 minutes or until the breasts are fully cooked through.
Meanwhile, heat the double cream slowly in a saucepan until it thickens.
Add the blue cheese and stir until melted and the sauce is thickened to your preferred consistency.
Remove chicken breasts from the oven, pour over the sauce, and serve alongside VeeTee Long Grain Rice and vegetables of your choice.