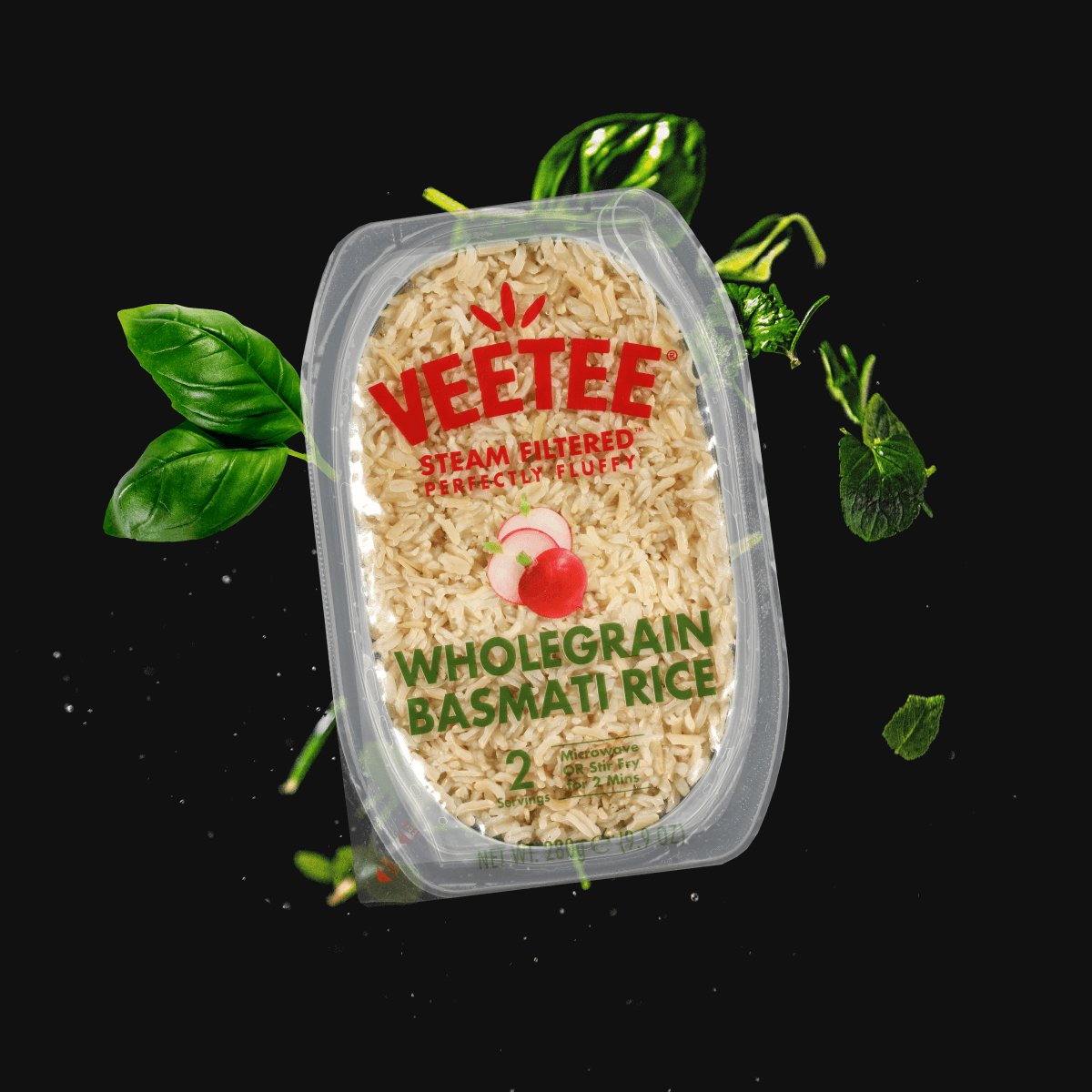 Rice Trays
Wholegrain Basmati.
Perfectly fragrant rice

Perfectly portioned

Recyclable Tray

Can be eaten from the tray
Veetee microwave rice trays are miraculous. From our 10-stage filtering process ensuring we use only the finest quality grains, to our unique steam filtered™ manufacturing giving you the confidence of convenient, perfectly fluffy rice every time.

Our bouncy Basmati uses a very long grain cultivated in the foothills of the Himalayas. This Wholegrain variety has a stronger aroma and higher fibre content than white Basmati making it a true rice lover's favourite.

Whether you're preparing a scratch-cooked masterpiece or raiding the cupboard for a quick and tasty work-from-home snack, there's a delicious Veetee tray for you.

Steamed Parboiled Wholegrain Basmati Rice (98%), Sunflower Oil, Acidity Regulator: Glucono Delta Lactone
Pierce film several times. Heat on full 800-W for 1 minute a tray or 2 minutes for 2 trays. Peel back film, fluff rice in tray. (Microwave ovens vary, adjust time accordingly). Altneratively stir-fry each portion for 1 minute in a little vegetable oil.