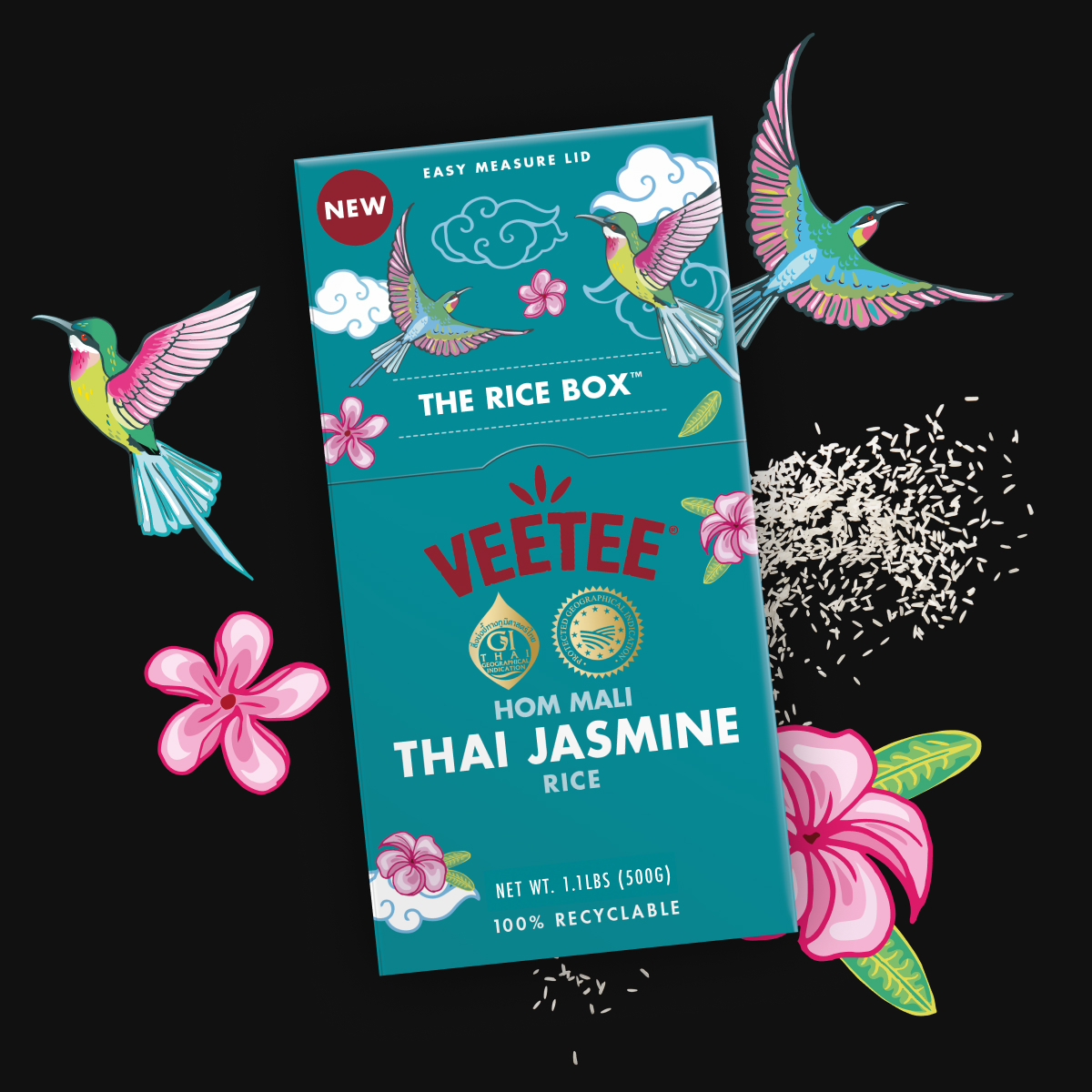 The Rice Box
Thai Jasmine.
No mess

No plastic

100% recyclable

Measurable lid for perfect portions
Veetee's Rice Box range is set to revolutionise the dry rice cooking occasion. With easy measuring, easy storage & no mess, we're saying "move over" rice bag, and "hello" to the Rice Box.
Our beautifully fragranced Thai Jasmine rice is Southeast Asia's finest. Slightly sticky with a distinctive aroma, it's the perfect partner for any oriental dish.
Khao Hom Mali Thung Rong-Hai rice PGI (100%)
Measure 45g of rice (per person) using lid and rinse in cold water. Bring large pan of water to the boil. Add the rice to the pan, stir well, and bring back to the boil. Add salt or other seasoning to taste and then cover and simmer for 10-12 minutes. Once cooked, remove from the heat and drain well. Ensure your rice is piping hot before serving. All cooking appliances vary. These are guidelines only.
Tasty Goodness
Perfectly Fluffy Rice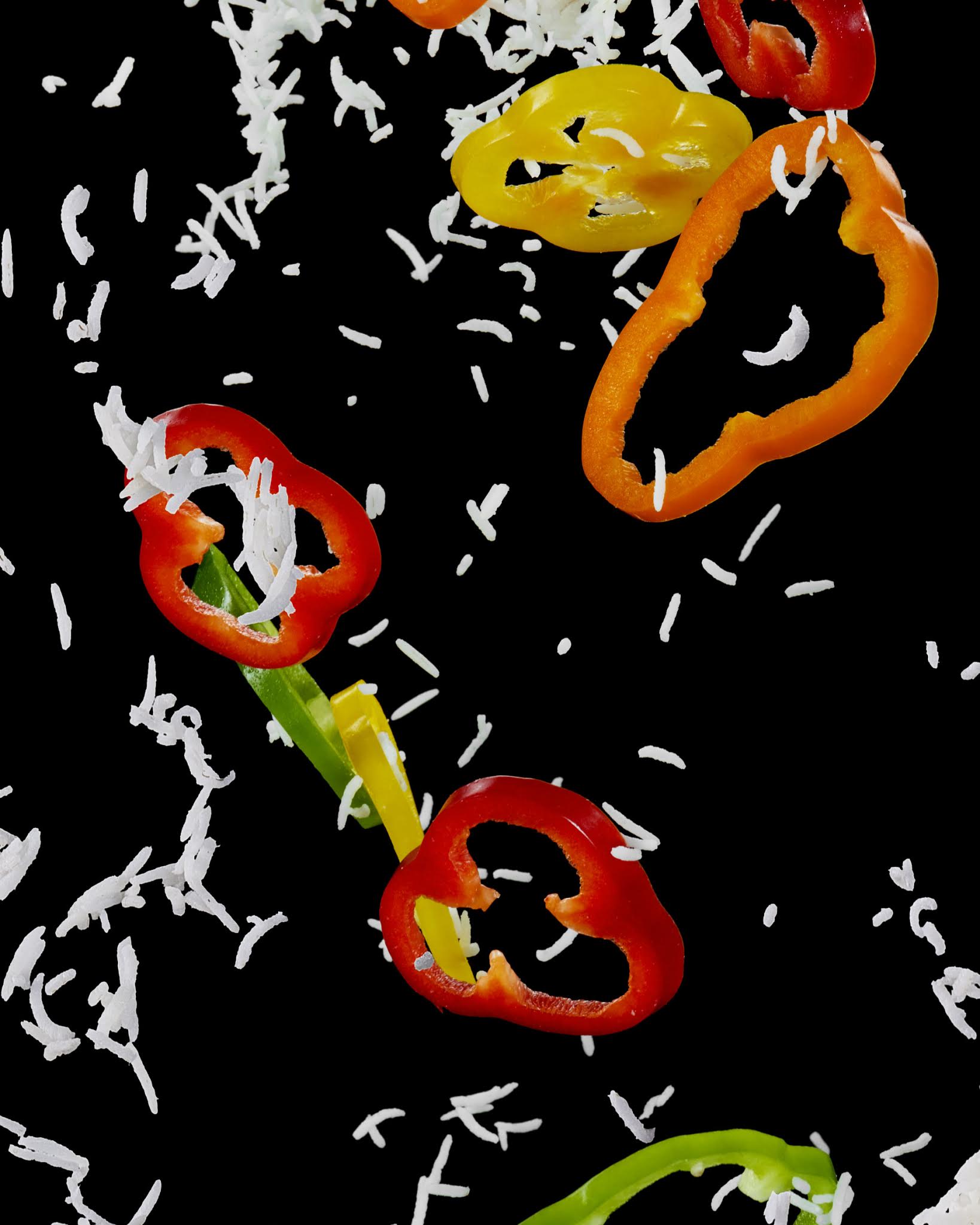 Basmati Rice Box
Our 1121 Basmati is cultivated in the foothills of the Himalayas, renowned as a fragrant, extra-long rice grain.